We're Your Best Choice for Tree Services

Backed by over 10 Years of Experience

Certified & Insured to Get the Job Done

The Right Tools Used for the Utmost Results

Free & Detailed Quotes Provided

100% Guaranteed Satisfaction
FOR 24/7 EMERGENCY SERVICE. CALL US IMMEDIATELY.
What Our Customers Say About Us
Real Reviews From Real Customers

50+ Reviews

4/02/2022
Reliable, fast and on time
Big Guys Tree Service crew made my family happy. The service was prompt and the job was completed faster than I imagined.

3/19/2022
Great Service

Excellent and professional people. They were a pleasure to have around. William was always keeping me updated as to their progress.

3/01/2022
Very Professional


They had the tree removed the same day the tree fell. They did such a good job, we hired them to remove other dead trees.
Certified Allen Park Tree Service Experts
Serving Allen Park County and surrounding areas. Professionally Qualified Tree Services with Over 10 Years of Combined Experience
Big Guys Tree Service is a family-owned tree service caring for the natural landscape of communities in Allen Park & Oakland to Genesee Counties. Our goal is to provide exceptional tree services to all residential and commercial clients looking to maintain or improve the natural surroundings of their homes and businesses.
How Can We Enhance Your Property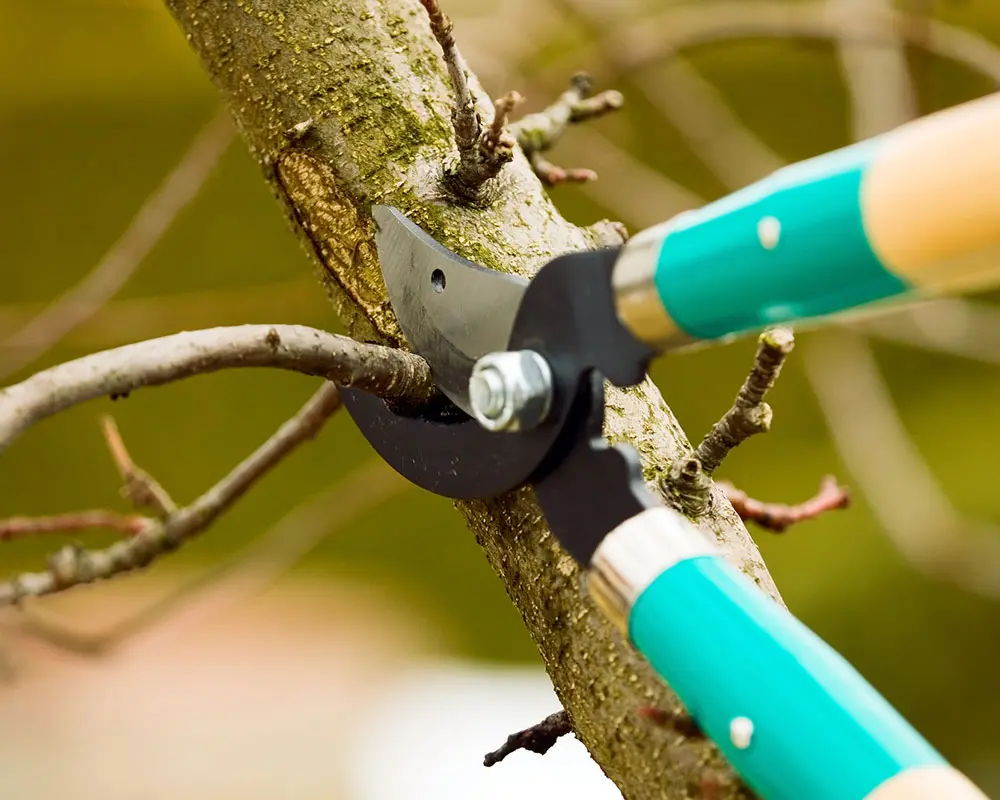 Big Guys Tree Service in Allen Park
. Call Us Today For All Your Tree Service Needs.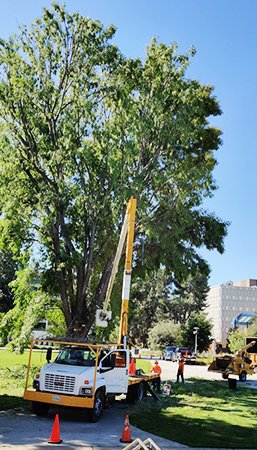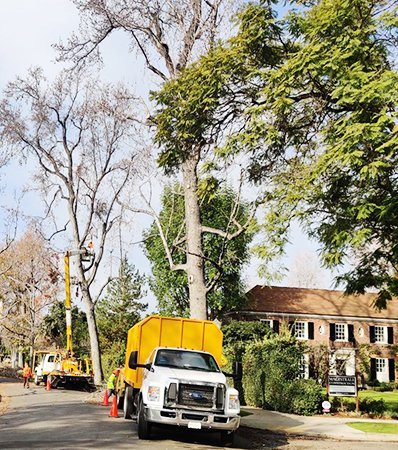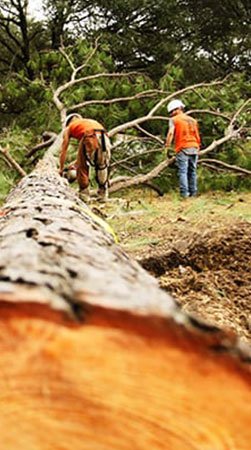 Your Certified Allen Park Tree Experts!
Dedicated to Providing Our Customers with Exceptional Services
Certified Arborists
A Certified Arborist in Allen Park is a dedicated professional that has many years of experience and formal training. We guarantee that all of our projects are managed by a Certified Arborist Allen Park for your protection and peace of mind.

Safest Tree Removal Allen Park Methods
We always use the SAFEST tree removal Allen Park methods for your property's safety, to ensure efficiency, and to promote safety! We strive to save every tree we can, but sometimes tree removal is necessary.
Expert Tree Service Business
We are a local family-owned and operated tree service and tree care company in Allen Park, MI. We give you the promise of our hard work, dedication, and decades of expert experience.

Happiness Guaranteed
We provide professional and affordable tree care company for our clients. We'd love the opportunity to work with you and show why our exceptional service sets us apart from the rest.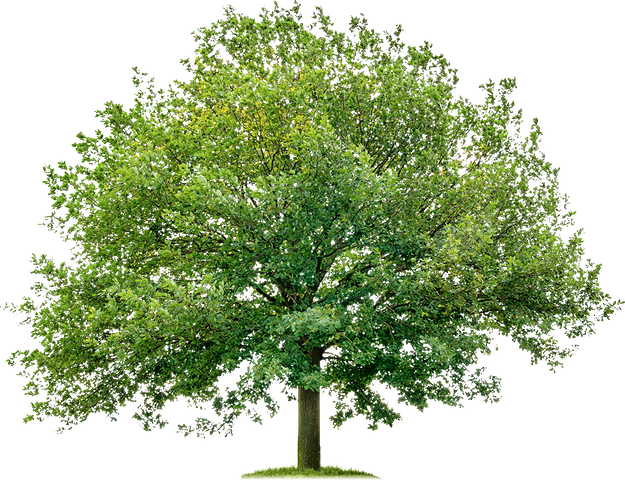 Tree Care Allen Park Tree Service
Most of the homes in Allen Park owe part of their beauty to well-maintained trees. With proper tree trimming and tree pruning, trees complement a perfectly mowed landscape, making the value of the property appreciate. Through properly timed tree removal, property owners are to create space for new, healthy trees and get rid of hazards.
Our team of tree service experts takes over the role of tree maintenance from property owners, giving them more time to focus on other pressing issues. Our tree service team is celebrated for being professional, responsive, paying attention to details, safety-conscious, and competitive in terms of pricing. We have a large number of return customers because we do our best to fulfil our promises and go beyond the client's expectations.
Why You Should Work With Professional Tree Service Allen Park Providers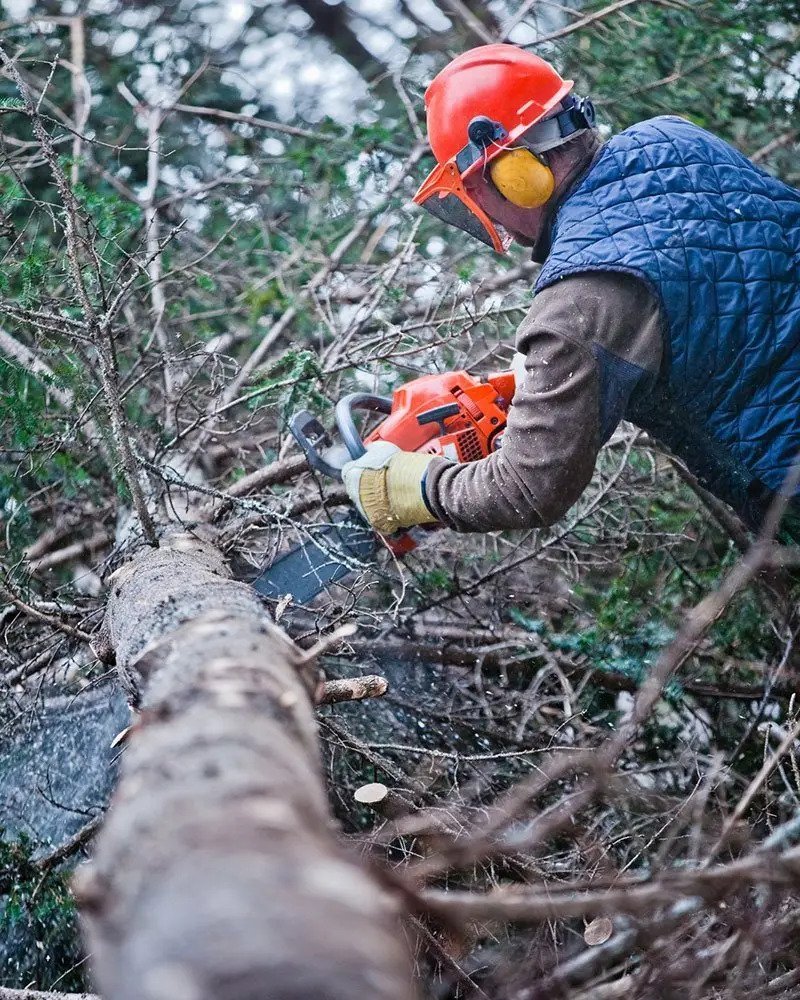 Reasons to Work with Professional Tree Service Providers
Safety for Your Property
During tree removal, if the tree trunk falls on an important structure, the repair costs could be in the tune of thousands of dollars, not to mention the number of hours you will have to waste overseeing the repairs.
Tree services like tree pruning and tree trimming involve cutting branches from the tree crown and bringing them down. Controlling the heavy branches will be difficult if you are operating alone on a tree. Allowing these branches to fall on your house and utility lines could also damage property.
Tree service providers are armed with experience on how to handle complicated procedures. They bring their sophisticated tree service gear to your home. This means that they will control branches during pruning and trimming. Also, during tree removal, they will cut a tree down foot by foot to avoid property damage.
You Avoid Injuries
Most tree care procedures carry a significant risk of injury for those handling them. When pruning a tree, the sharp tools you use to cut branches could inflict injuries. Climbing up a tree to handle tree trimming puts you at risk of falling and suffering broken arms and legs.
Tree removal is another risky procedure. Without enough tree service experience, you may not know how to control the direction towards which your tree falls. If the tree falls on you or a friend, chances of losing a life or spending a lot of money on hospital bills will be very high.
Working with tree service providers means you don't have to be near the service area. If you prefer being around the tree service providers, they will take care of you, ensuring you are always out of harm's way.
You Preserve Your Tree's Health
Most tree diseases are discovered during pruning and trimming. However, most property owners do not have the experience to determine when a tree is unhealthy. In circumstances where ill-health symptoms are very visible, property owners may not know the medications they need to use to treat the tree.
An arborist is always part of a tree service team. The arborist will inspect your tree, determine the health problem bothering it and prescribe medications that will get rid of the disease as soon as possible.
Most tree services involve making cuts on the tree. The wrong cuts will threaten the tree's health, causing injuries and messing with the natural tree shape. Tree service providers use their experience to make the right cuts, avoiding tree damage.
Top Rated Tree Service Allen Park
We only use tree removal as the last option. Some of the things that make this tree service an ideal option include:
When the tree is dead
When the tree's roots are damaging your house's foundation
When you need the space occupied by the tree for property development
When the tree is an aggressive shedder and is damaging your clean curb appeal with thorns, leaves, and branches
When you have a lot of trees in a small space leading to overcrowding
Tree removal means removing a dead tree to create space for a new healthy tree. The tree service allows you to construct your swimming pool and garage, multiplying the property value. These benefits are much better than keeping a tree that has a lesser value. Working with our tree service team makes tree removal Allen Park safe, smooth, and quick.
Pruning a tree offers a large number of benefits, including:
The tree service removes diseased limbs, improving tree health
Tree pruning removes branches that are on the verge of falling, improving safety
The tree service removes dead branches to create space for new healthy limbs
We handle tree pruning Allen Park for all types of trees. In the past, we have implemented the tree service on oak trees, 100 feet white pines, and small trees under 30 feet. For all of these trees, our tree service team guarantees maximum benefits.
3

Tree Trimming Allen Park
Most property owners keep trees in their homes for ornamental purposes. However, when the tree crowns grow out of shape, dead limbs appear, and overgrown limbs block the view of the surroundings, the trees end up negating their purpose.
Working with our tree trimming Allen Park team, however, will keep your trees looking fabulous throughout the year. Our tree service team will ensure that your tree complements its surroundings and positively catches your eyes. Our tree trimming service will also reduce the number of limbs on overcrowded crowns, giving you a better view of the sunrise, sunset, and the surrounding areas.
4

Emergency Tree Removal Allen Park
In ideal conditions, emergency tree removal is never needed. However, in areas like Allen Park where storms are common, trees will be uprooted and hurled over roofs, strong winds will break tree trunks and leave trees lying on powerlines, while lightning strikes will destabilize the trees.
We offer emergency tree services on a 24/7 basis. Call us in the middle of the night and we will arrive at your home as soon as possible to get rid of the tree. We are dedicated to ensuring that every property owner in Allen Park is feeling safe around his/her trees – to facilitate this, our emergency tree removal Allen Park team works every day, holidays included.
Our emergency tree service team is equipped with modern machines. This means that we will handle emergency tree services safely and with ease.
5

Allen Park Arborist Services
Arborists are an essential part of any tree service team – they offer advice on almost every tree service conducted. For example, during trimming and pruning, they help the tree pruners determine which branches to remove. In the event a tree needs removal because of health problems, arborists will inspect it and recommend a different solution – for example, the use of medications or pesticides.
Having ISA (International Society of Arboriculture) certified arborists on our tree service team ensures that all our tree care procedures are beneficial to our customers. In addition to possessing formal knowledge of tree biology, our team of arborists has years of tree service experience. The team's results always surpass our client's expectations.