Get 25% ANY Tree Service. Satisfaction Guaranteed.  Call TODAY for a FREE Tree Care Quote.
Tree Care in Wayne County
Family Owned Tree Service With Over 25 Years
Experienced Crew Is Licensed, Bonded and Insured
Exceptional Service to All Residential and Commercial Clients
FOR 24/7 EMERGENCY SERVICE. CALL US IMMEDIATELY.
Certified Detroit Tree Service Experts
Grays Outdoor Services is a family-owned tree service with over 25-years of experience caring for the natural landscape of communities in Detroit & Wayne County. Our goal is to provide exceptional tree service to all residential and commercial clients looking to maintain or improve the natural surroundings of their homes and businesses.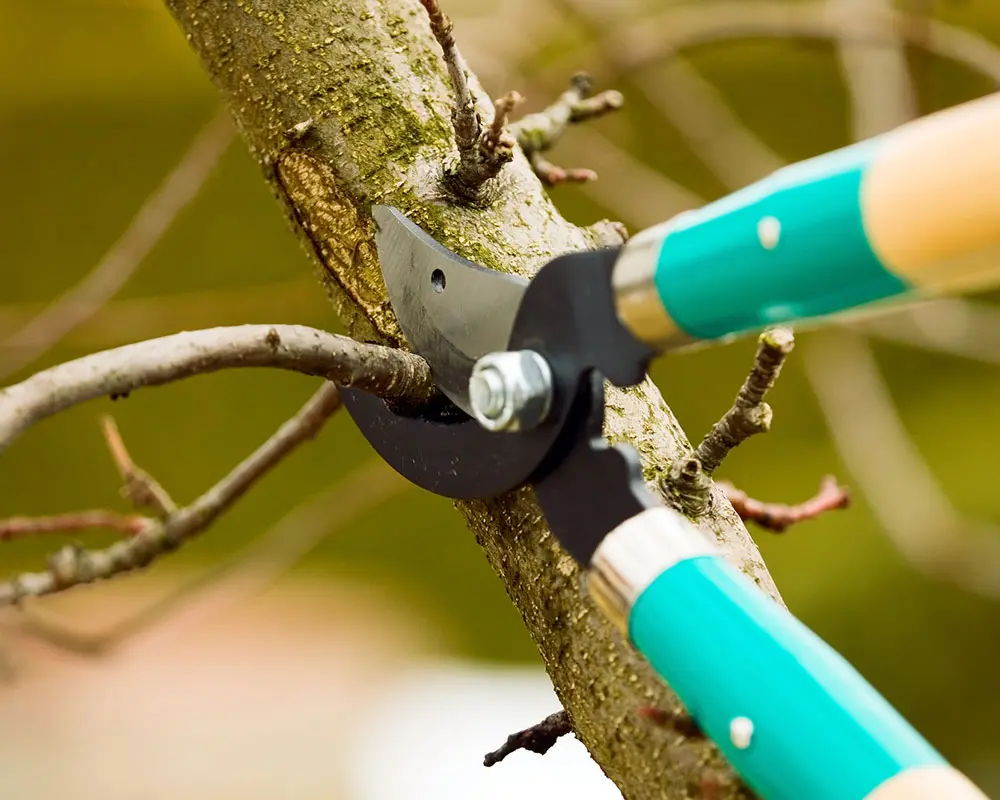 Real Reviews From Real Customers
Reliable and fast on time
Grays Outdoor Services crew made my family happy. The service was prompt and the job was completed faster than I imagined.
Keith C.
– Ferndale, MI
Great Service
Excellent and professional people. They were a pleasure to have around. Thomas was always keeping me updated as to their progress.
Jennifer T.
– Royal Oak, MI
Very Professional
They had the tree removed the same day the tree fell. They did such a good job, we hired them to remove other dead trees.
Bill B.
– Royal Oak, MI
Tree Service Detroit specializes in tree service of all types of trees. Call Us Today For Our 25% Off Special.
Certified Arborists
A Certified Arborist in Detroit is a dedicated professional that has many years of experience and formal training. We guarantee that all of our projects are managed by a Certified Arborist for your protection and peace of mind.
Safest Tree Removal Methods
We always use the SAFEST tree removal methods for your property's safety, to ensure efficiency, and to promote safety! We strive to save every tree we can, but sometimes tree removal is necessary.
Expert Tree Service
We are a local family owned and operated tree service and tree care company in Detroit, MI. We give you the promise of our hard work, dedication, and decades of expert experience.
Happiness Guaranteed
We provide professional and affordable tree care for our clients. We'd love the opportunity to work with you and show why our exceptional service sets us apart from the rest.
Tree Care Detroit Tree Service
Trees with aggressive roots are known to cause significant damage to neighboring concrete structures, including floors, pavements, and foundations. Allowing these trees to remain on your property often leads to heavy repair costs – this is why property owners prefer to remove them.
We have been handling tree removals in Detroit and neighboring areas for more than 2 decades. Over the years, we have removed trees with diameters of more than 25 inches, trees taller than a hundred feet, trees sandwiched between sensitive structures, and trees standing next to powerlines. Modern tree removal gear and a team that has both knowledge and passion for safe tree removals guarantee positive results for our customers.
Why Invest in Professional Tree Removal?
1. You Could Save Your Tree
In Detroit, a huge percentage of the trees removed per year have untreatable diseases. The boundary between untreatable and treatable trees, however, is quite thin for the regular tree owner – when taking advantage of DIY tree removal, you may mistake a treatable tree for one that can't be saved.
Tree removal professionals, however, will allow a professional arborist to inspect your tree. If the tree can be saved, the arborist will advise against removal and recommend the best treatment options.
2. Improved Safety for Your Home
We all know what would happen if a huge tree falls on your house. Getting the house back in shape could take days, with thousands spent on repair costs.
Without heavy machinery, it is generally impossible for property owners to control a tree after cutting its base. Working with professionals when removing a tree, however, gives you access to cranes and other machines. This eliminates the possibility of property damage.
3. You Avoid Injuries
If a tree falls on you, you will be lucky to escape with broken limbs or other injuries – a tree can kill you quite easily. Trying to handle tree removals alone puts you at the risk of spending a lot of time in the hospital, becoming disabled, and spending a lot of money on hospital bills.
Working with professionals when removing a tree saves you all the pain you would have to go through in the event of injuries.
4. You Benefit from Stump Removal
Maybe you are removing a tree to create space for your new inground swimming pool. This means that every part of the tree – including the tree stump – has to go. Digging out a tree stump can take days, especially if you are limited by your tools and experience.
Tree removal professionals will have modern stump grinding and complete stump removal tools. This saves you time and allows your property improvement project to start sooner.
When Should You Remove a Tree?
Tree removal is a difficult decision for a lot of homeowners. This is understandable considering that the tree has been providing shade, bringing wildlife into your compound, and shielding your home from heavy winds blowing in the neighborhood. The following signs, however, are a good indicator that removing a tree(s) may be the best solution:
Trees standing in the way of home development have to go. Their value is generally much less compared to the structures they are usually hindering.
If your tree is dead, it will stick out like an injured finger. Removing it could create a better value for your home.
Trees with deep cavities, those that have rotting tree trunks, and trees with damaged roots have a high probability of falling. Removing these trees helps you avoid spending a lot of money on property repairs.
If a tree is dropping branches, thorns, and leaves in your otherwise clean compound, its removal could boost the curb appeal and create safety.
If you have a large number of trees growing in the same place, the overcrowding may not be unhealthy for the trees. Selecting the weakest of the trees and removing them will improve the health of the trees you allow to stay.